How to Setup or Join Zoom Meetings on Ubuntu? In this tutorial, we are going to learn how to join Zoom Meetings or Schedule a meeting with Zoom on Ubuntu.
In our previous tutorial, we learnt how to install Zoom Meetings client on Ubuntu 18.04.
How to Setup or Join Zoom Meetings on Ubuntu
Launch Zoom Client
You can launch zoom from command line;
zoom
Or from the applications menu by typing zoom and pressing ENTER to launch.
Joining a Zoom Meeting on Ubuntu using Meeting ID
For you join a meeting, someone has to have already setup or created/scheduled that meeting.
Hence, to join a zoom meeting on Ubuntu;
Launch Zoom app and sign in to your account.
Click on the "Join" button to join a meeting.
Enter the meeting ID or personal link name provided by the host and click "Join". For instance a meeting invite link looks like https://zoom.us/j/PERSONAL-MEETING-ID
Replace the Personal Meeting ID with the unique Meeting ID of the host included in meeting url and set correct display name.
If prompted, enter the meeting password provided by the host and click "Join".
Choose whether to join with video on or off and click "Join with Computer Audio" to join the meeting audio.
Join Zoom Meeting using the Meeting URL
Paste the invite browser and click enter.
This will prompt you to choose an application to use for joining the meeting, of course you need to select zoom. Click Open link button to join the meeting.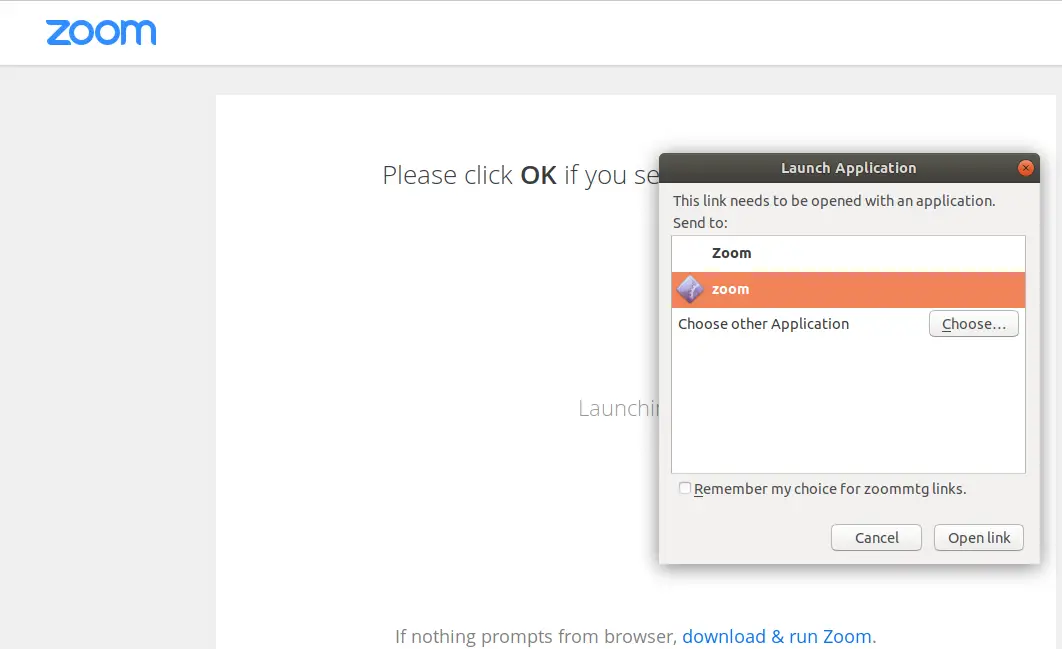 Once you have joined the Meeting, you can select Join with Computer Audio to use computer inbuilt audio system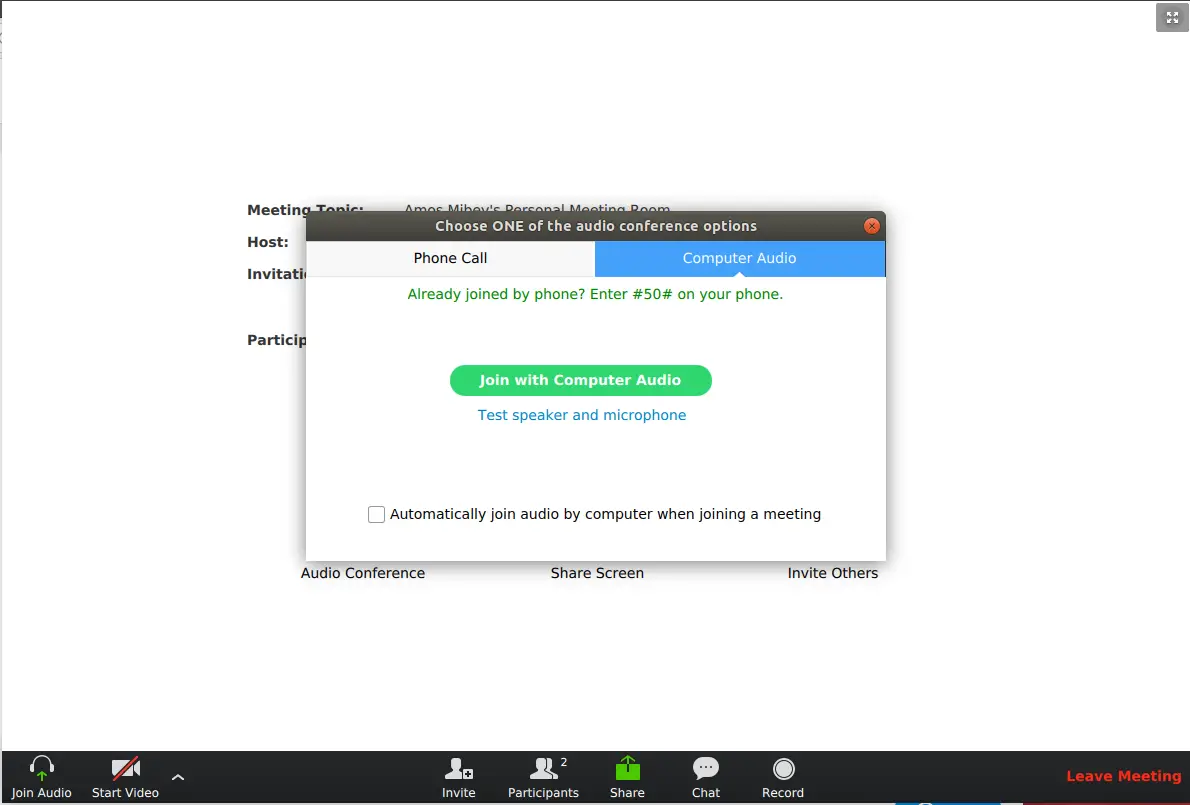 Once in the meeting, you can invite others, share screen for others to see you screen, you can also to opt out of the meeting by clicking on Leave meeting.
That is all about joining a meeting zoom on Ubuntu.