Access FreeIPA Web Interface
To login to your FreeIPA server via the browser, enter the domain name on the address bar.
https://freeipa.kifarunix.com
In case you get an SSL exception prompt, just accept it and proceed to login.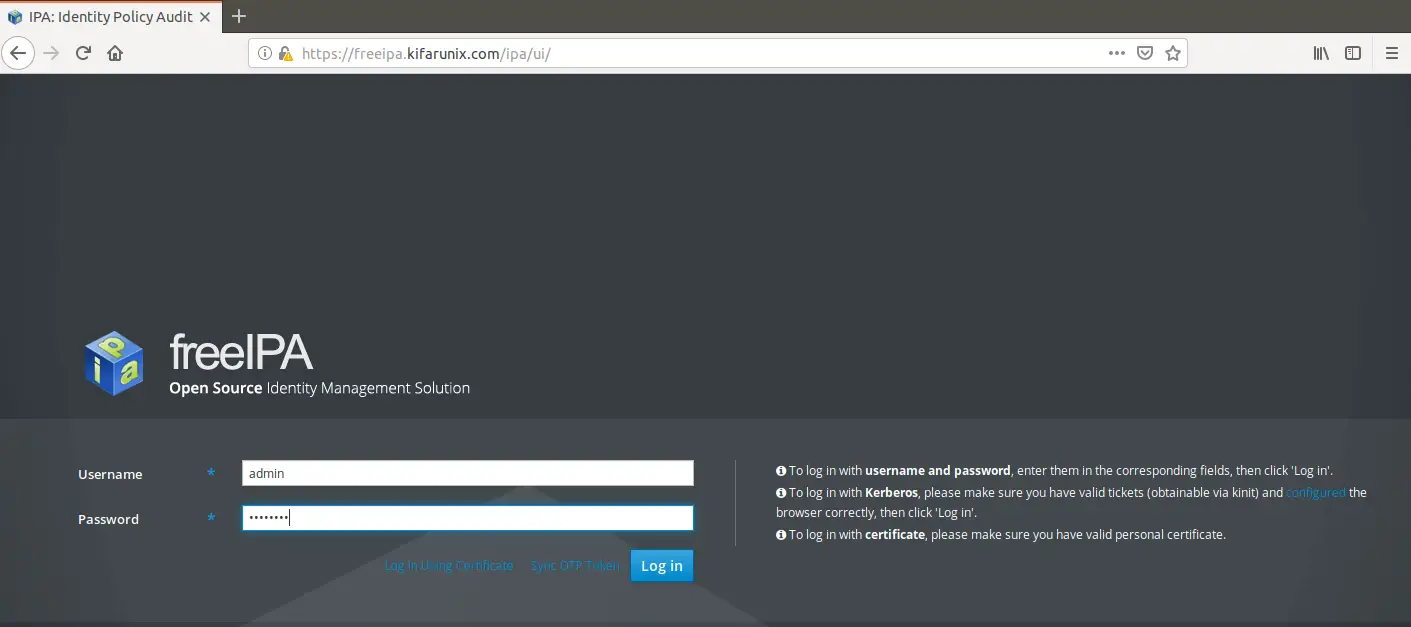 When you successfully authenticate, you should see FreeIPA's home page as shown in the screenshot below;

Upto there, you have successfully setup your basic FreeIPA server. In our next article, we will learn how to add and configure FreeIPA users. Stay connected.