In this guide, we are going to learn how to install OCS Inventory Agent on MacOSX. OCS Inventory agent enables OCS Inventory server to collect information about the software and hardware components of the system on which the agent is running.
Install OCS Inventory Agent on MacOSX
For demonstration of how to install OCS inventory Agent on MacOSX, we are using MacOS Sierra in this demo. We cannot guarantee that this guide will work on other versions of MacOSX.
Download OCS Inventory Agent for MacOSX
Navigate to OCS releases Github repository and download OCS Inventory Unix Agent for MacOSX. OCS Inventory Agent version 2.6.0 is the current stable release for MacOSX as of this writing.
Extract OCS Inventory Agent
Once you have downloaded the OCS Inventory Agent zip for MacOSX, extract it using any preferred tool on your Mac OS.
Install OCS Inventory Agent on MacOS X
Next double click on the package, Ocsinventory Inventory Pkg Setup.pkg to start the installation.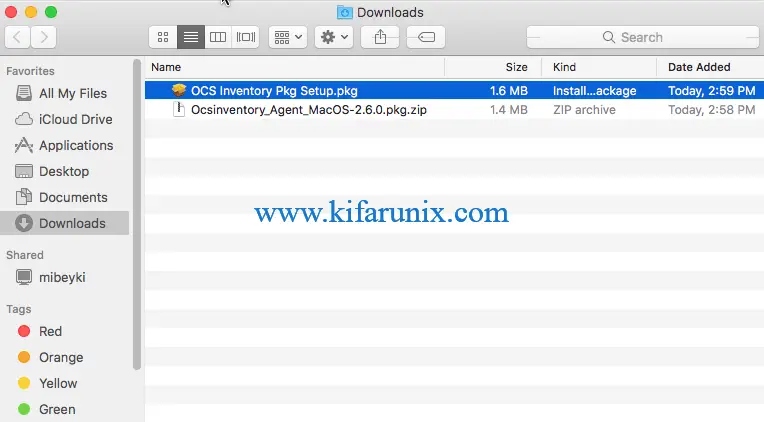 If you encounter the error "OCS Inventory Pkg Setup.pkg" can't be opened because it is from an unidentified developer", you can allow the package to be installed by navigating to:
System Preferences > Security and Privacy.
Click the lock icon on the lower left corner of the window and enter your administrator username and password to enable you make changes.
Click on Open Anyway as highlighted in the screenshot below;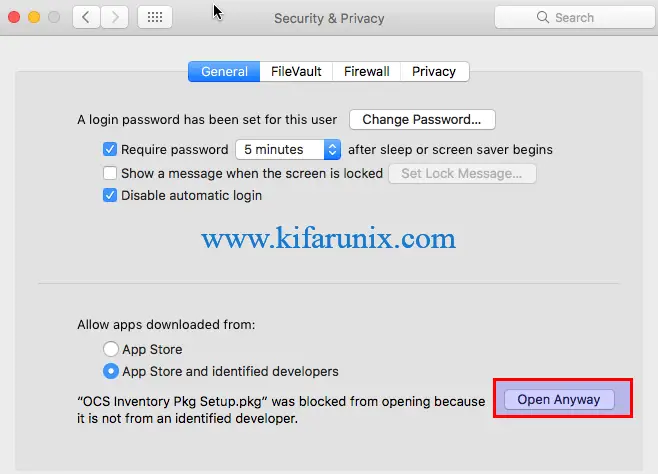 If the same warning still pops up, simply navigate to where you package is located, right click the package and click Open and continue with the installation.
Accept the OCS inventory agent license and proceed.
Configure your agent accordingly. Set the OCS Inventory server URL, and other options as you see fit.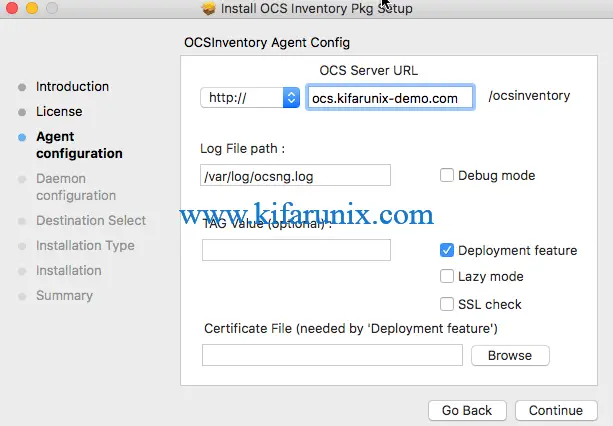 On Daemon configurations, you can go with the defaults or set your preferences.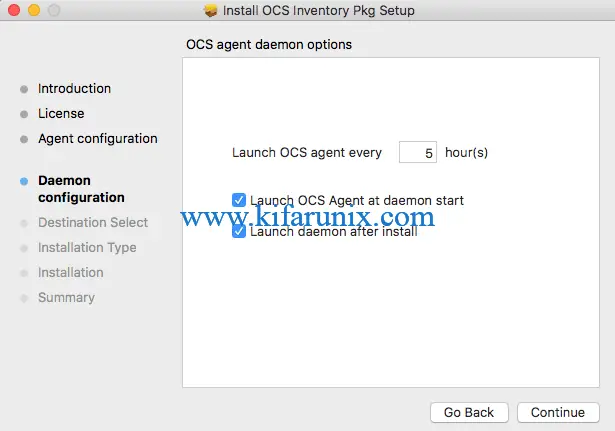 Proceed with the installation. Once the installation completes, close the installer.
Running OCS Agent MacOSX
Since we chose to launch the OCS agent daemon after the installation, the agent should now be running and inventoring the system.
You can as well start and launch OCS NG agent from Applications.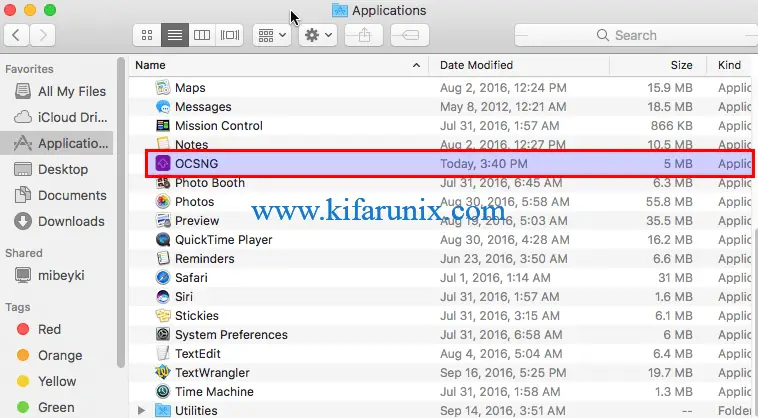 Verify MacOSX OCS Inventory Agent Installation
To verify that the agent is installed and running, navigate to OCS Inventory server and click All Computers tab. You should be able to see your Mac listed.

Click on the name of the Computer name to see more details about the server.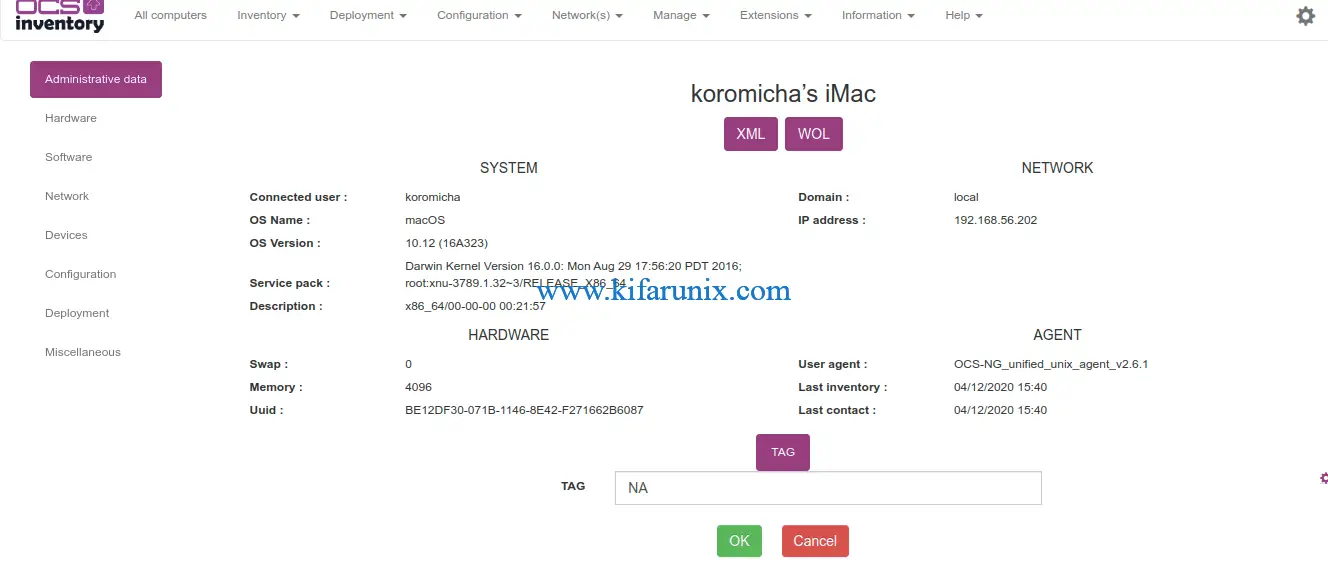 And that is all. You have successfully installed OCS Inventory Agent. That marks the end of our guide on how to install OCS Inventory Agent on MacOSX.
Reference
OCS MacOSX Agent 2.X documentation
Related Tutorials
Install OCS-NG Inventory on CentOS 8
Install OCS Inventory Agent on Debian 10/Ubuntu 18.04
Install OCS-NG Inventory on Fedora 30/Fedora 29