You've probably heard of people making thousands of dollars from selling CS:GO skins and thought to yourself, "Hey! I could do that". Well, bucko, it isn't that simple. The CS:GO market is like the Wild West; if you're not careful, you might find yourself running with your tail between your legs. Do not fret; we are here for you. We'll explain everything you need to know about selling skins in CS:GO.
Where Should I Sell My CS:GO Skins?
You can practice the art of selling CSGO skins within the game through the Steam marketplace or on third-party sites. Third-party sites are notorious for fraud and scams; choosing a reliable and trustworthy website to sell your skins is crucial.
DMarket is one of the safest websites for this. With one of the highest ratings on Trustpilot, it is highly secure and offers one of the lowest fees out of all the sites mentioned. It has many active users, which means a lot of potential buyers are available for your skins. The site has trusted third parties you can trade with without the fear of getting scammed.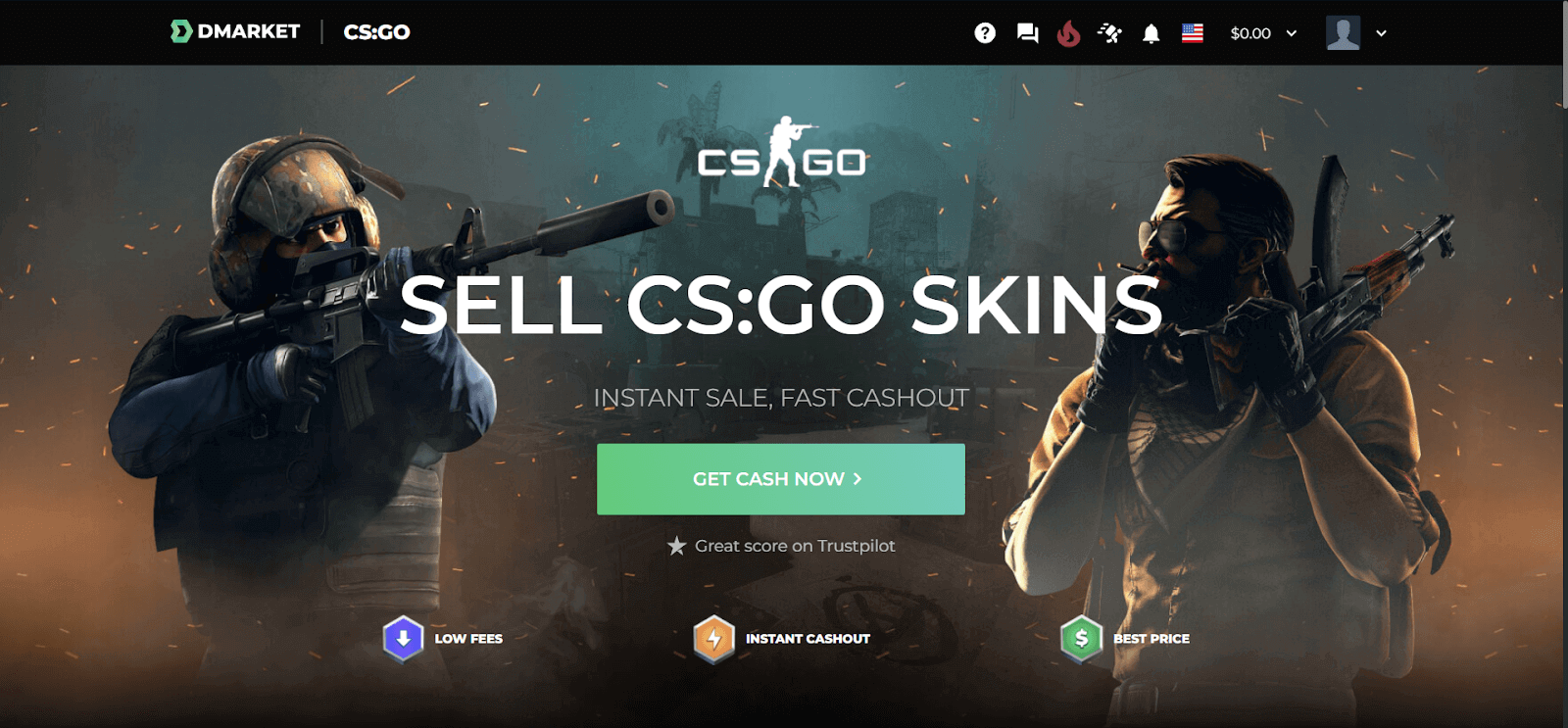 Which Skins Should I Sell?
Now that we've solved the logistics of the matter, let's focus on the important thing: what do you sell? 
Firstly, how do we know what the price of a skin should be? Well, when the skin is first released, Valve sets a base price for it, usually based on its rarity. But its true value is determined by the players and how much they desire it. Skins have different levels of rarity depending on their drop percentage from crates. Some skins also have specific patterns that are way cooler than others.
We also need to talk about float value and wear type. Each skin has a float value, which ranges from 0.00 to 1.00. The wear of the skin depends on its float value:
Factory New: 0.00–0.07
Minimal Wear: 0.07–0.15
Field-Tested: 0.15–0.37
Well-Worn: 0.37–0.44
Battle-Scarred: 0.44–1.00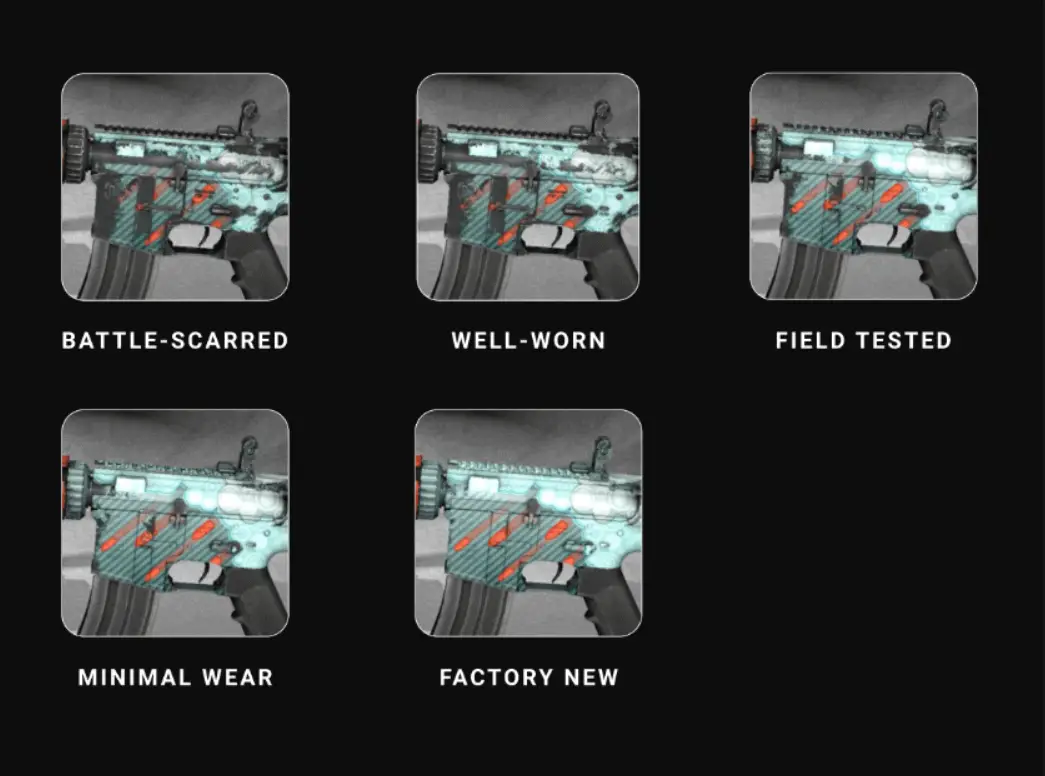 The skin also changes appearance depending on the wear. Factory New skins are pristine, fresh out of the box. Battle-Scarred skins look like they've been through hell and back, with fading colors and bare metal showing. Of course, the newer skins fetch much higher prices.
Some weapons are a part of CS:GO legend, and are much more preferred by the players, so their skins are generally more expensive. The Karambit, AK-47, AWP, and Bayonet are perfect examples of this.
There are also skins that look like they have just descended from the heavens to bless our eyes. The Doppler, Fade, Damascus Steel, Crimson Web, and Dragon Lore, to name a few, are skins that come with hefty price tags.
Is Selling CS:GO Skins Profitable?
Yes, selling CS:GO skins is profitable, especially if you opt for more trusted avenues. This is because there's always a sweet deal that's ready to be made. All you need to do is have some patience and try to keep your head straight.
With hundreds of skins for various guns and knives, it is only a matter of time before someone truly values the skin you own and pays the price it deserves. And, you don't need to worry about anything since trusted trading marketplaces implement safety checks to ensure you don't get scammed.
So, what are you waiting for? Start trading today!