Last updated on December 15th, 2018 at 06:07 pm
In this tutorial, we are going to learn how to install OPNsense on VirtualBox.
OPNsense is a FreeBSD-based open-source and a fork of pfSense software that provides firewall and routing features. It is developed by Desico, a Company in Netherlands. Some of the common features offered by OPNsense include:
Traffic Shaping
Forward caching proxy
Intrusion detection and Prevention
Two-factor authentication
VPN technologies ranging from modern SSL VPN's to IPsec as well as legacy options such as L2TP and PPTP.
Captive Portal
For a deeper insight into the features of OPNsense, check here
Install OPNsense on VirtualBox
To install OPNsense on VirtualBox, step through the procedure below.
Download the installation ISO from the official OPNsense download page
Create a new VM on VirtualBox with type BSD and version as FreeBSD(64-bit) with at least 1GB of RAM, 16G storage. (Rem this can change depending on your needs)
Add two two NICs, bridge the first adapter, and set the second adapter as Host-Only
On Storage settings, add the installation ISO and start the VM.
Once the OPNsense VM starts, you should see the screen below.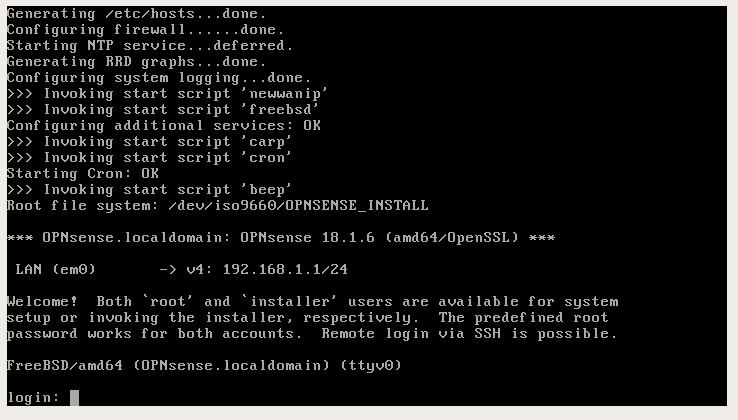 To install OPNsense, login as user installer with the default password opnsense.
When you login, the OPNsense installer screen welcomes you. Click Enter to proceed with installation.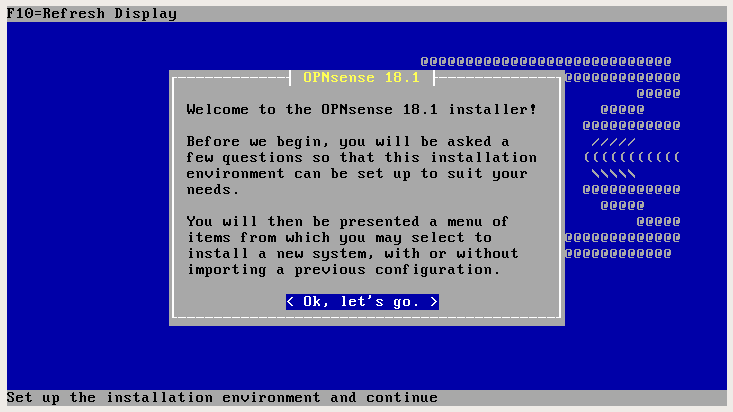 The installer will prompt you for several installation options. For every prompt, click Enter to accept the default options. After that, installation will run.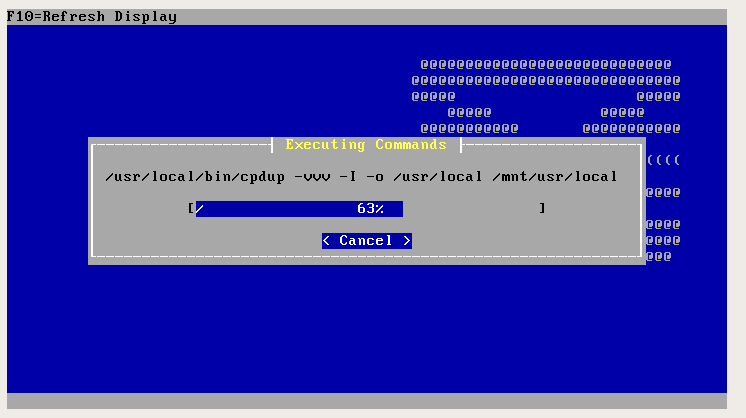 After the installation, set the root password and reboot the vm.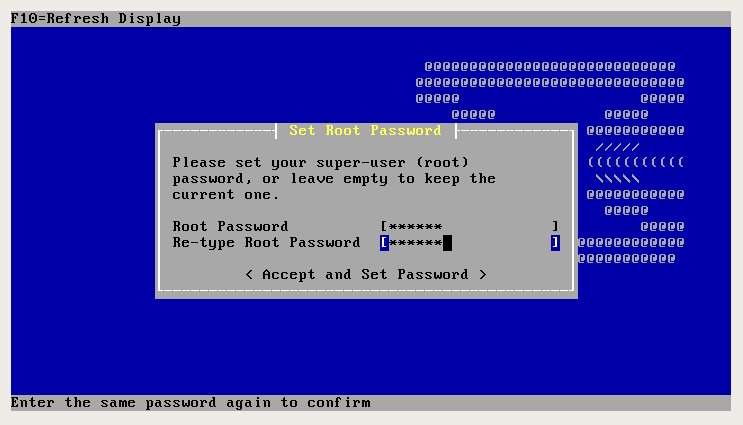 Once the OPNsense boots, login as root with the default password opnsense.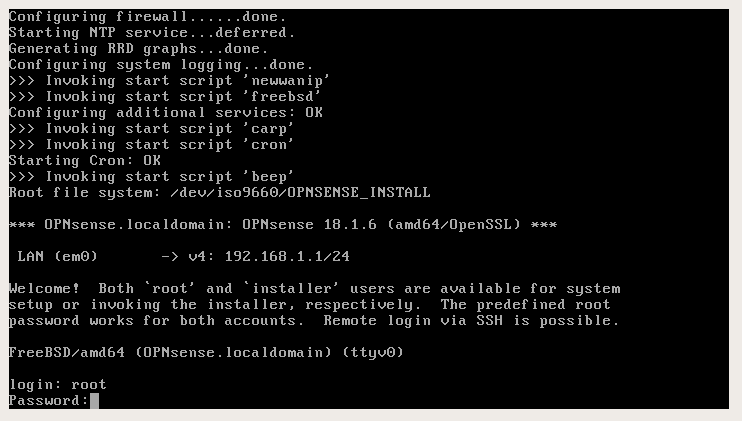 The screen below welcomes you after login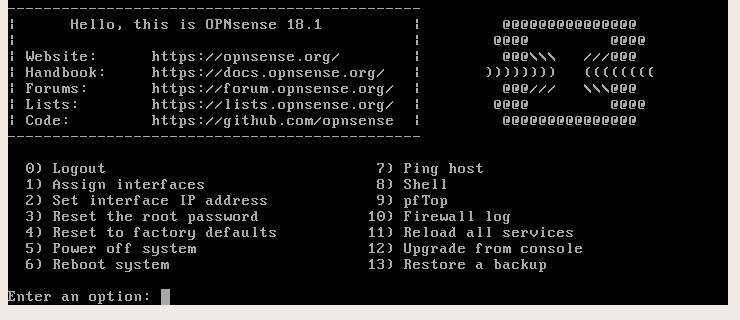 Once you have logged in, you can do various configurations like reset root password, add interfaces, set interface IP Addresses. Up to there, you learnt how to Install OPNsense on VirtualBox. You can as well check our article on how to reset root password on OPNsense firewall. Cheers.