This guide describes how to scan a web application using Acutenix Scanner. If you need to learn how to install Acutenix trial edition on Ubuntu 18.04, check the link below;
Scan a Web Application Using Acutenix Scanner
In this guide, we are going to demonstrate how to scan a web application using Acutenix web vulnerability scanner. We will be using a Damn Vulnerable Web Application (DVWA) running on our local server for this exercise.
Want to learn how to install DVWA on Ubuntu 18.04? Follow the link below to check our article on the same.
Well, assuming you are set and ready to go, login to Acutenix web User Interface and create a new Scan target.

To add a scan target, click Add Target or Create new target tab/link respectively. This will open a window where you can enter the target Address and the scan description.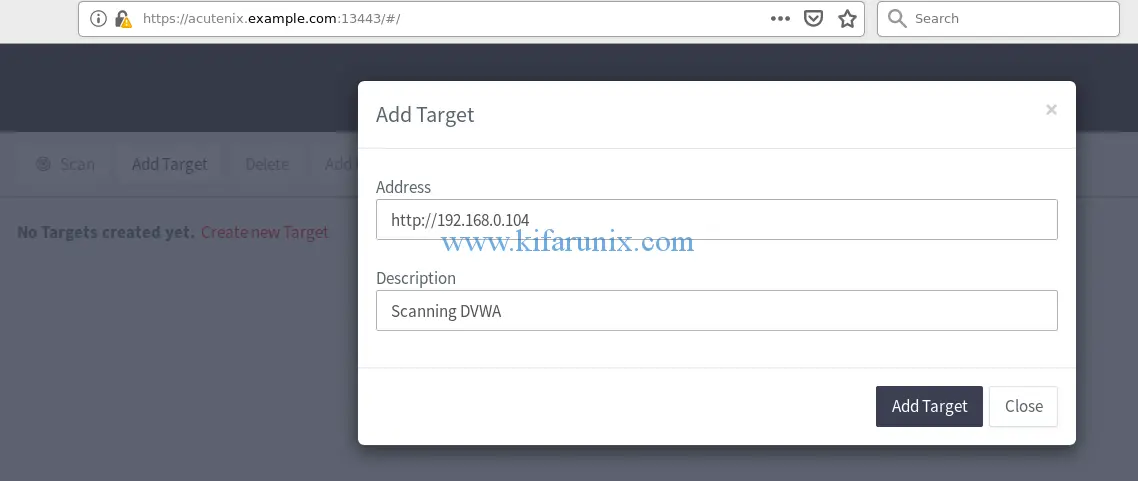 Click Add Target and proceed to define other Target information.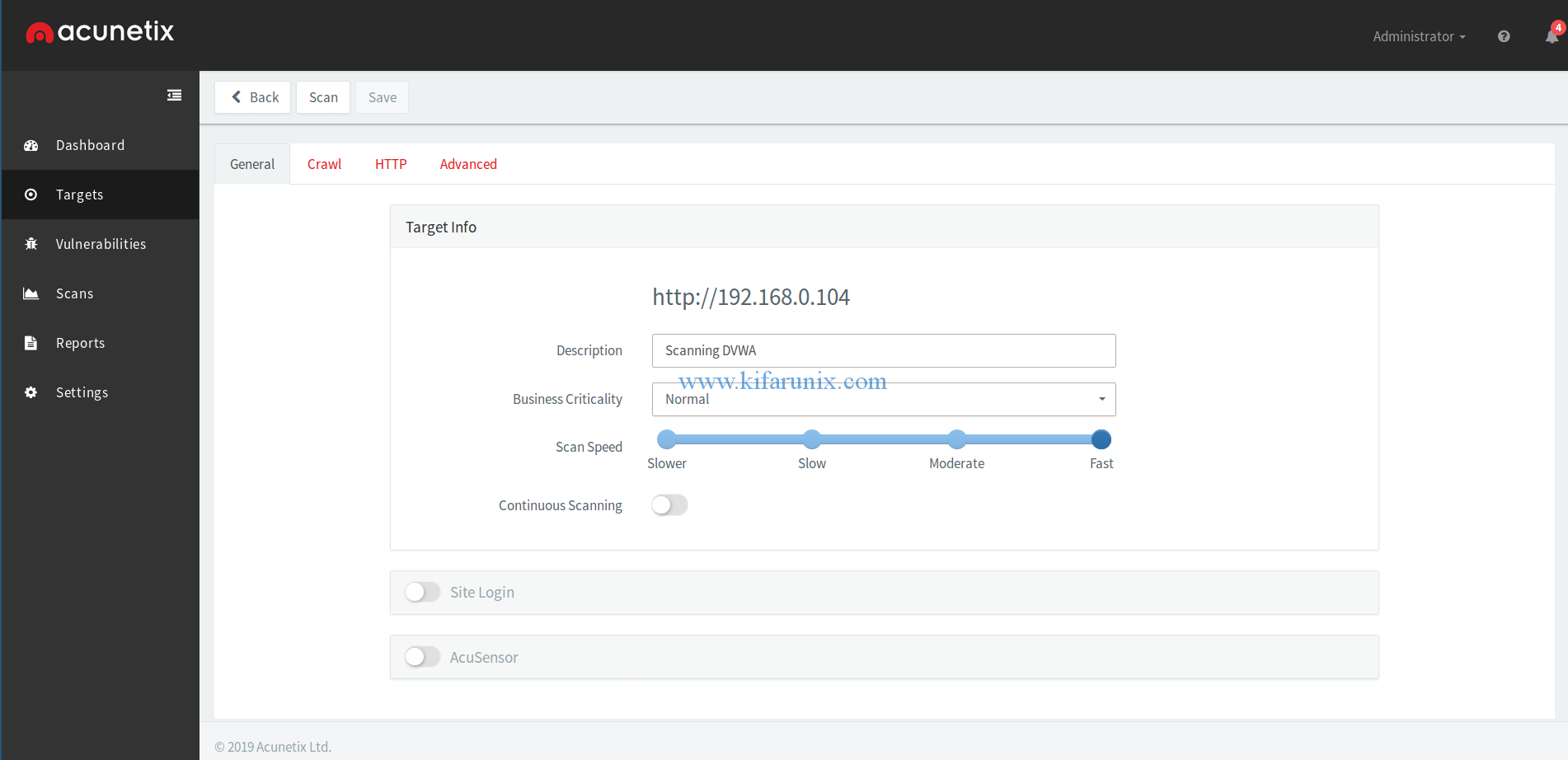 Save the target information. Scroll through the Crawl, HTTP, Advanced tabs to configure more scan settings. Once you are contented with the scan settings, Click Scan button to proceed to define the scan options: Scan type, the type of report and the scan schedule.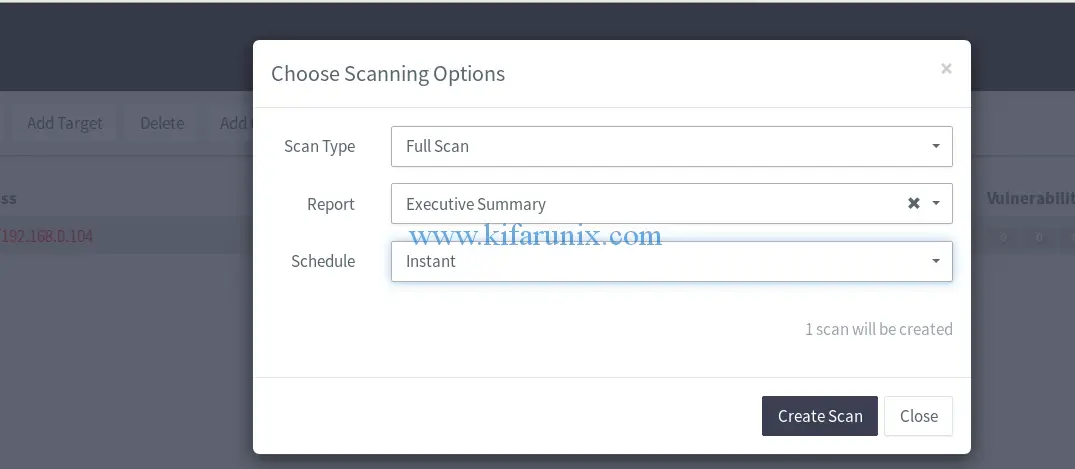 Once that is done, click Create Scan button to launch the scanning. Once the scan completes, you should be able to see the Acutenix scan results.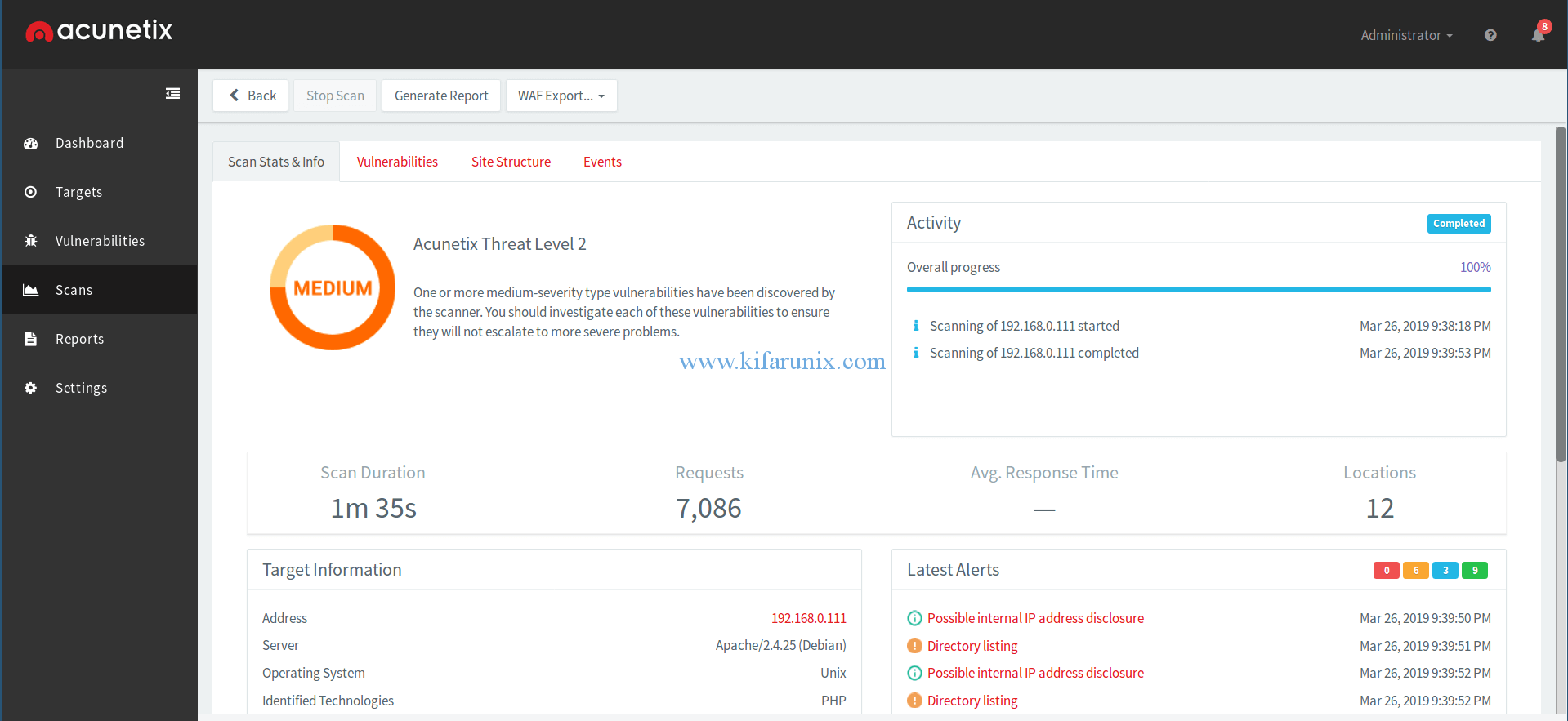 Scroll through the Vulnerabilities, Site Structure, Events to see more scan results details.
To generate the scan report, click on the Generate Report Tab and choose the report template and generate the report.


You can download the report in PDF or HTML formats. A sample Executive summary PDF report of out test scan is shown below;
That is all about how to scan a web application using Acutenix Scanner. How about you get the licensed version and enjoy the magics of this awesome scanner. Enjoy threat hunting.