A computer hard disk can suddenly fail due to many reasons, and this can lead to loss of data. If your hard disk drive malfunctions, you cannot access any of the data you had stored. The good news is that there are different measures that you can take to recover it. Read on to learn how to effectively restore your lost data and failed hard disk drivers.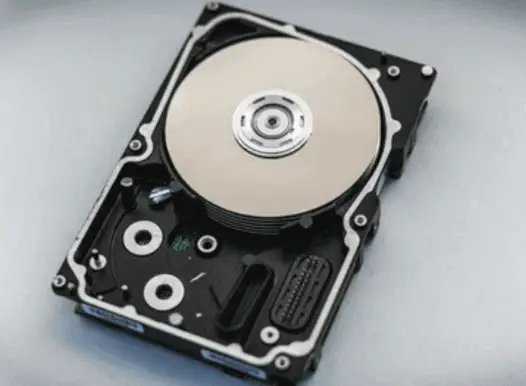 Check Your Recycle Bin
The easiest solution that you can consider if you accidentally delete something is to try to recover it from the recycle bin. If you use the delete option to remove things you no longer need, it goes to the recycle bin. The data will still be there since your computer does not delete it. Instead, the file moves to the recycle bin. You can see a recycle bin icon on your desktop that you can double-click to see the contents. When you open the recycle bin, right-click and restore the file that you want. If the recycle bin icon is not on the desktop, you can check in the start menu. 
However, you should not overly rely on the recycle bin since it has a size limit. Once the limit is reached, older files are automatically deleted, and you may never be able to recover them. For most people, the default size of the recycle bin is enough to keep their information. Unfortunately, if you use the shift-delete option, you cannot recover data since it deletes it from your system. This option bypasses the recycle bin which makes it difficult to recover deleted data. Additionally, external storage does not have the recycle bin option.   
Consult a Professional
If you think that your hard drive is badly damaged, it is important to get help from a data recovery service. It is possible to recover your information even in a situation where you might have lost hope. If you hire a service that specialises in recovering lost data, you are guaranteed to get your lost data back. Professionals at Recovered Data Recovery specialize in recovering lost data from failed hard disks, Solid State Drives, and mobile devices. They promise 95% chances of succeeding in most cases. They have the skills and knowledge in recovering data from hard disk drives, so you should trust their service. 
Another good thing about enlisting the services of experienced specialists is that they can recover data from any storage device. The technicians utilize advanced data recovery technology that helps them achieve great results. Whatever the cause of data loss might be, you can get assistance to get your files back. When dealing with specialists, you will not pay anything for the services rendered if you fail to recover your valuable information. You only pay if your device is restored and functioning properly. 
Use Appropriate Software to Recover Data
If your files are deleted due to formatting, internal errors, or virus infections, you can use special software to recover your data. As long as the hard drive is not physically broken or damaged, you can use recovery software to get your files back. There are different types of data recovery software that you can consider, and most of them are easy to use. You can recover your lost information by following a few simple steps.  
The first step is to install software on the drive of a functioning computer. You must not install the software on the drive containing the lost files that you want to recover. When you install the software, scan the affected drive. Make sure the scan process completes successfully before attempting to identify the lost files. After a full scan, you will realize that many files that have been detected by the software are listed on the desktop interface of a working computer. Carefully browse all the documents listed to pick the ones you need. When you have selected all the files, save them on the hard drive of a working computer and make sure that it has sufficient space. The method of using data recovery software works perfectly well for external hard drives and internal hard drives if your system is still running well. 
Remove The Hard Drive 
If you suspect that your hard drive has malfunctioned, you should stop using it and try to remove it from the device if you can. Try to install a recovery app that can overwrite the files that you need to recover. All the data that you accidentally deleted from your drive does not quickly go away. Unless the data is overwritten, it will remain on your hard disk drive. Whether you have a solid-state drive (SSD) or magnetic spinning drive, recovery is possible since the data will still be there. Therefore, you should remove the hard drive and connect it to another functioning computer. 
If you have a desktop, you can use a SATA cable to connect the affected hard drive. The cable connects the hard drive to the motherboard, and you can easily see how you can connect it. When you plug the hard drive into a functioning computer, you will see all the drive's files on the PC. Retrieve all the files that you want to recover from the corrupted drive and save them on the hard drive of a working computer. However, you should scan all the recovered documents to ensure they are free of viruses to avoid re-infection. This is quite a big task so you should do it diligently to ensure that you get all your files back.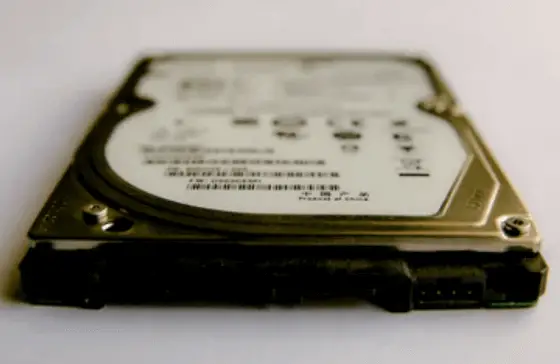 Losing data can be a very stressful experience since it can affect your digital life in many ways. You can accidentally delete files from your PC, or a hard drive fails. A lot of things can lead to hard drive failure like virus attacks, overheating, computer crashes, or file corruption. The easiest way to recover deleted data is to restore it manually from the recycle bin. You can also remove a hard drive and install it on another machine to recover your files. Data recovery software is another effective option that you can consider. If all these solutions fail, get help from data recovery specialists.