Global Forecast – Size and Trends of the Entertainment and Media Market
The global entertainment and media market took a hit during the pandemic. While 2020 and 2021 were not good years for the entertainment industry financially, 2022 brought signs of a change. With a plan for growth, it's expected that the global entertainment and media market could earn a revenue of $42.54 billion USD by 2027. This is a huge increase from the $29.35 billion revenue in 2022. 
There have been a lot of changes that have led to growth in this industry. This means new trends in the industry that are appealing to the modern consumer. Today, we're going to talk about 10 of the top trends in media and entertainment that are contributing to the growth of this market.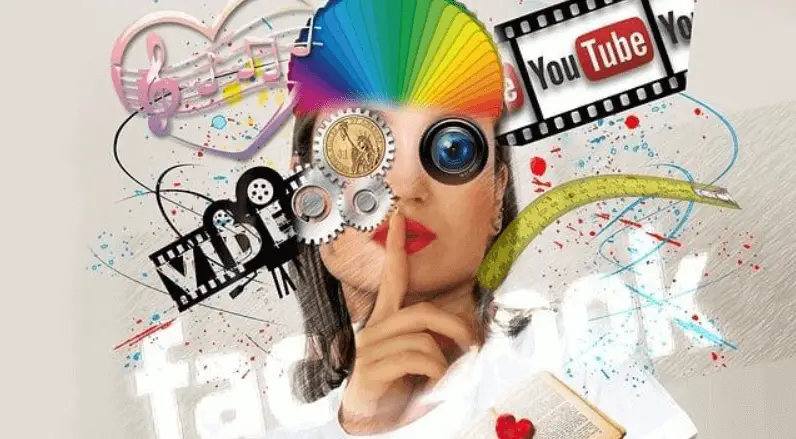 Niche Streaming Services
Streaming services allow people to pay a monthly or annual fee to enjoy a variety of movies and TV series. These services offer more variety and lower costs than a cable subscription. More people are cancelling their cable and signing up for multiple streaming services instead. Even with multiple streaming services, the monthly cost is typically lower than what a customer pays for cable. 
Major streaming services, like Netflix and Amazon Prime, have earned high profits. It's clear that people are interested in what streaming services have to offer. Now, there are more options for niche streaming services. This allows people to choose services that have specific shows and movies. For example, Shudder is a horror-genre streaming service with a wide selection of spooky movies and TV shows. People that subscribe to this app will be able to watch horror content that they can't find elsewhere.
Cloud Gaming 
In more recent years, gaming has been one of the biggest contributors to the entertainment industry. Gamers have a variety of options, including:
Playstation, Xbox, Nintendo Switch, & more
PC and laptops
Mobile games
Virtual reality and augmented reality games
Lately, cloud gaming has been the biggest trend in gaming. This is because there are billions of gamers across the world. The average gamer doesn't own all of the hardware we listed above. Chances are they may own one or two of the devices needed to play games. With cloud gaming, people aren't limited to what games they can play. Gamers can use the cloud to stream all of their favourite games without having to invest in all of the latest technology.
More Opportunities for Content Creators
Social media has made a big impact on the global entertainment and media industry. Content creators have played a big role in that growth. Their content keeps people interested. They keep coming back to the platforms on a daily basis to see what their favourite creators have posted.
There's no denying that content creators have the public's interest. In more recent years, creators have been able to use paid platforms to earn an income from the content they create. For example, Instagram now allows popular accounts to create a subscription package. Subscribers get access to exclusive content and can have personal chats with their favourite creators. Other platforms, like Patreon and OnlyFans, allow creators to monetize their content.
Apps, Apps, & More Apps
Many people use their mobile devices for entertainment. This has allowed many types of businesses to connect with people through an app. If there's a way for an industry to provide services virtually, they likely have an app.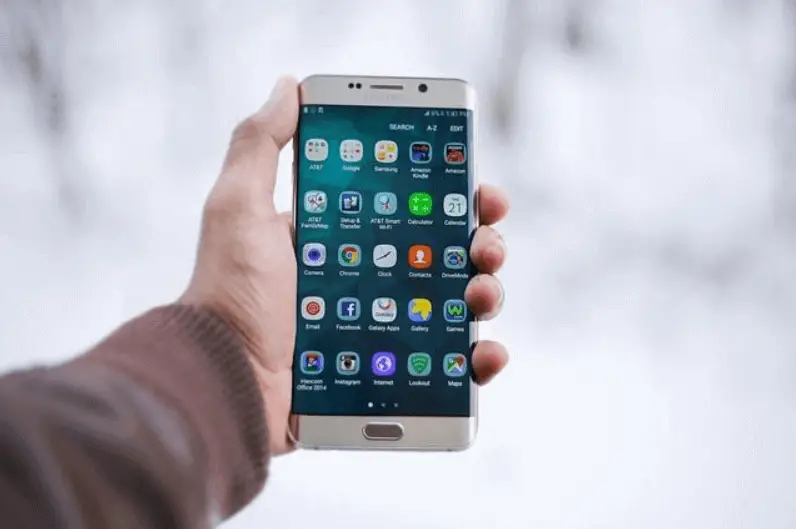 We're not kidding when we say that apps are a big deal in the media market right now. When a person has an app on their smartphone, they connect to a network with a single click. 
There are many forms of entertainment that people can enjoy from an app, such as streaming music, playing games, or reading ebooks. However, that's just a small spectrum of the apps available. There are also apps for categories like:
Fitness
Mental health
Organisation
Dating
Finance
Art
News & more
Stream on Social Media
The major social media platforms are in a constant battle to stay on top. This has resulted in new features being added to popular networks. Trends have shown that a large number of users prefer streaming video content when they're on social media. For that reason, social media platforms have added more ways for users to watch videos. This includes:
IGTV (Instagram)
Lives 
Facebook Watch
Reels
YouTube subscriptions & more
Gambling Culture
One of the big changes in entertainment over the past couple of years is where it's enjoyed from. More people are currently looking to find entertainment from home. This trend is predicted to stay, so industries need to find a way to bring fun to people's PCs and mobile devices.
The casino industry is one of the main industries to take advantage of this change. There have been several successful online casino launches over the last few years. People enjoy playing betting games and betting on sports events from home. This has led to an increase in demand for online casinos. 
One of the reasons why online casinos have become so popular is because they provide bonuses and promotions. People enjoy using no deposit bonuses because they can play betting games without having to use their own money at any casino with no deposit bonus at https://www.slotozilla.com/uk/free-spins.
More Interest in Podcasts
Podcasts are more in demand than ever before. That interest isn't going anywhere anytime soon. Millions of people all over the world listen to a podcast segment at least once a month. On top of that, there are podcasts for nearly anything a person would want to listen to.
One of the most popular types of podcasts to listen to is the ones that tie into a popular TV series. This is because there is already a lot of hype around what they're discussing. For example, there are reality TV podcasts that interview the stars and castmates of popular series. Listeners can get the inside scoop on what really went down on the set of their favourite shows.
eSports Broadcasting
eSports is a term used for competitive video games. Competitions and tournaments take place where pro gamers compete for a cash prize. These tournaments have gained a lot of attention. Plenty of regular gamers stream the pros online. This has led to more demand for streaming eSports competitions.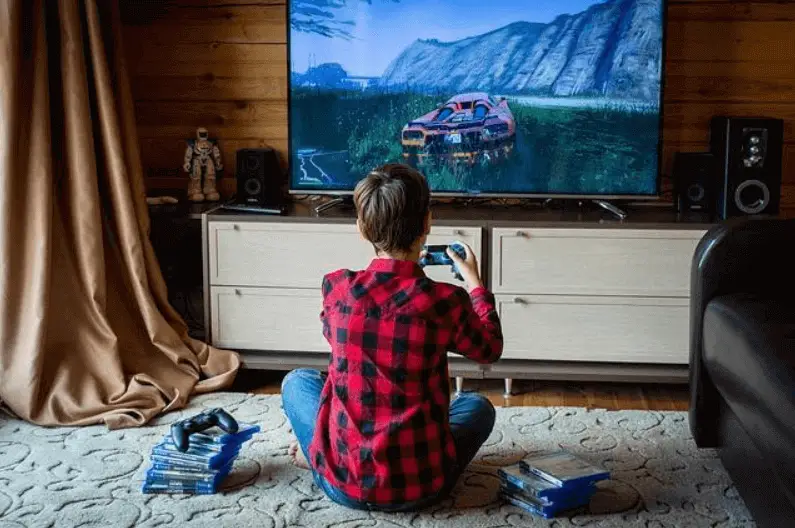 Many online sportsbooks are also providing betting lines for eSports events. Gamblers can bet on who they think will win the tournaments for their favourite games. If you like football, then it will be useful to read some information about the Liverpool team.
Music Streaming Services
Music streaming services are the most common way modern listeners enjoy music. People don't buy albums or listen to the local radio stations as often as they did 20 years ago. Instead, they prefer to pay for a music subscription service. This allows them to find their favourite artists, discover new bands, and curate playlists based on what they really want to listen to.
Content Advertising
Brands have had to be more creative when it comes to their advertising methods. Fewer people are watching cable, purchasing magazines, and listening to the radio. If brands want their advertising to reach people, they need to take on new ways of advertising their products.
Companies have been able to purchase advertising space on platforms like YouTube and TikTok. They have also been able to use affiliate marketing programs to get advertisement space on different websites.
However, one of the most popular forms of advertising is through content. Brands post creative content on social media that gets people's attention and then pay the social media platforms to boost the post in order to reach more viewers. Brands have also paid popular content creators to post about their products. 
Before we go, let's compare some of the pros and cons of content advertising.
| | |
| --- | --- |
| Pros | Cons |
| Reach a larger audience | More competition to get noticed |
| Get real customer feedback | Can take longer to see success from online advertising |
| More growth opportunities | Customers could leave negative reviews, which can harm a brand's online image |
| Great way to build brand loyalty | |
Conclusion
The global entertainment and media market has overcome a temporary setback, and it's stronger than ever. Online services are playing a big role in how this industry is set to grow over the next 5 years. Social media, streaming services, and online apps are some of the biggest contributors to how this market will continue to grow at a strong rate.